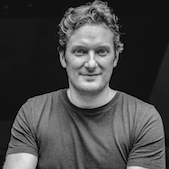 James Ogilvie Robertson
Founder, Director
James graduated in Scots Law from the University of Edinburgh where he had worked for Caledonian Heritable at the Woolpack Pub.  After moving to London in 1998 James was on the opening team of Coq d'Argent for the Conran Group which was followed by five years with Marco at various sites including Titanic, Drones and Quo Vadis.
In 2003 James opened Lanes restaurant to critical acclaim (and awards including Hardens Best New Restaurant London) on the site that became the London Steakhouse Co in 2008.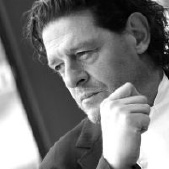 Marco Pierre White
Founder
Marco began his training in the kitchen at the Hotel St George in Harrogate, North Yorkshire and later at the Box Tree in Ilkley, West Yorkshire. Arriving in London as a 16-year-old, he began his classical training as a commis under Albert Roux and Michel Roux at Le Gavroche.
At 24, Marco became Head Chef and joint owner of Harveys and by the age of 33, Marco Pierre White had become the youngest chef to be awarded three Michelin stars (later handing them back.) Marco is now an international restaurateur, brand ambassador, writer and TV presenter.
Marco's current projects include the Rudloe Arms Hotel near Bath and The English House in Singapore.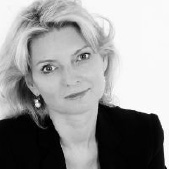 Rachael Ogilvie Robertson
Director
Rachael Ogilvie Robertson was an investment banker and City headhunter, co-founder of WoodHamill and founder director of Imprint plc. She has appeared on the Apprentice: You're Fired as a panel expert and was featured in Management Today's piece on female entrepreneurs '40 Women Under 40'.